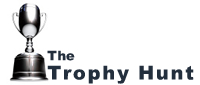 For the angler looking for a realistic shot at a Georgian Bay Giant, I suggest booking a
5 day Full Moon
or
5 day New Moon
package. These time periods during each month provide the greatest opportunity to contact a trophy fish as the fish are very active during these periods.
Cost: $2500 USD (Includes all equipment and tackle, lunch and drinks.


All Musky hunts between the Full and New Moons are $500 USD per day. All equipment and tackle are included.



A list of accomodations for the area being fished will be provided after a Trophy Hunt has been booked and the deposit has been received. 60 days notice is required for deposit refunds.